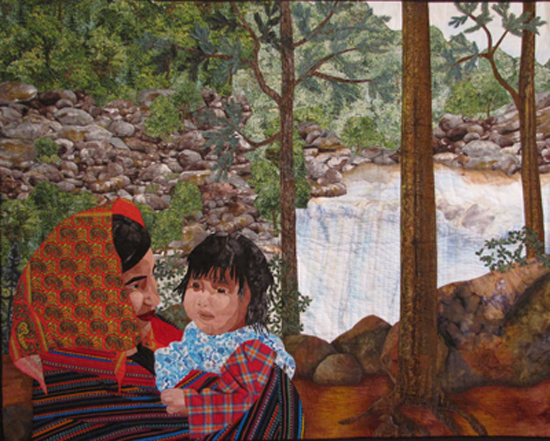 17 Mar

Meaningful Imagery Meets Traditional Quilting

Quilting instructor Marilyn Wall first discovered Art Quilts at an American Quilter's Society show in Kentucky. Employing the folk learning process, Marilyn "blundered through" teaching herself to make her first art quilt, which is still a favorite among those who view her galleries of work. Art quilting takes a mixed-media perspective, which is well suited to Marilyn's background in photography and painting.

SAQA (Studio Art Quilt Associates) defines an art quilt as "a contemporary artwork exploring and expressing aesthetic concerns common to the whole range of visual arts: painting, printmaking, photography, graphic design, assemblage and sculpture, which retains, through materials or technique, a clear relationship to the folk art quilt from which it descends."

Register for Marilyn's November class, "Personal Places- Portraits in the Landscape" which will teach students how to create personal, meaningful quilts, using photographs to tell a story through quilting.