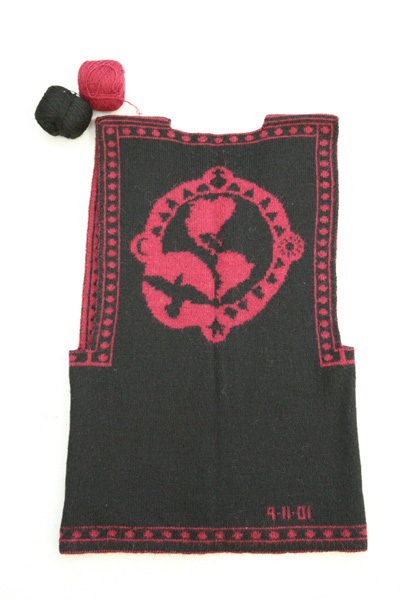 03 Mar

Bi-Color Brioche and Double Knitting

We recently had a very interesting first time instructor here, Christa Knidt Newhouse, who taught a weekend class of Bi-Color Brioche Knitting. She also brought with her some amazing double knitted garments that she had designed herself. One particularly impressive piece was a long, knit sweater with an intricate scene of Chicago, which took Christa five months to complete. Christa is a self-taught double knitter, who quickly picked up the process after seeing it in a book. Double knitting produces two layers and a reversible pattern using circular needles and two balls of yarn.

Christa and her husband, Shelby, hailing from Michigan, were delightful to visit with, and were very enthusiastic about their time at the Folk School. Christa's enthusiasm for her craft was also evident, which provided great inspiration and instruction for her students.