02 Aug

Cheese Making Is Whey Cool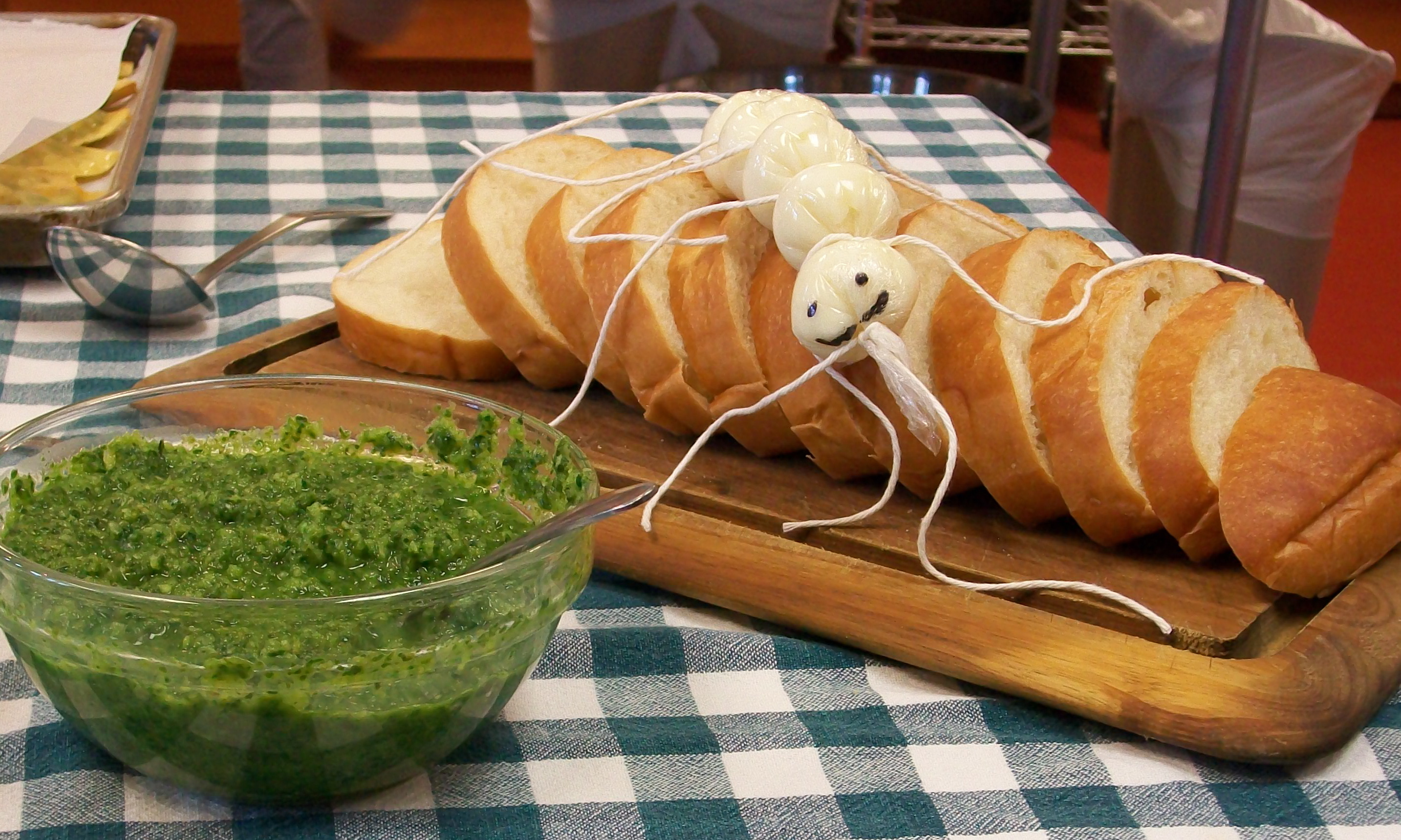 The Cooking Studio is a nice place to be during the summer.  The windows along two sides of the building look out to the fields and herb garden.  Inside the kitchen is bright and clean and, while class is going on, full of hustle and bustle.  I stopped in during Mary Lou Surgi's cheese making class and it looked like so much fun!
They had been making soft and hard cheeses, and cheese dishes, and cheesy deserts – more than I can remember.  I stopped by just as they were preparing for taste testing.  Perfect timing!
With the herb garden just outside the students had picked basil, mint, rosemary and other fresh herbs to add to their dishes.
The meal was a masterpiece – each bite a flavorful surprise!  And better still were the stories and laughter that accompanied the food.