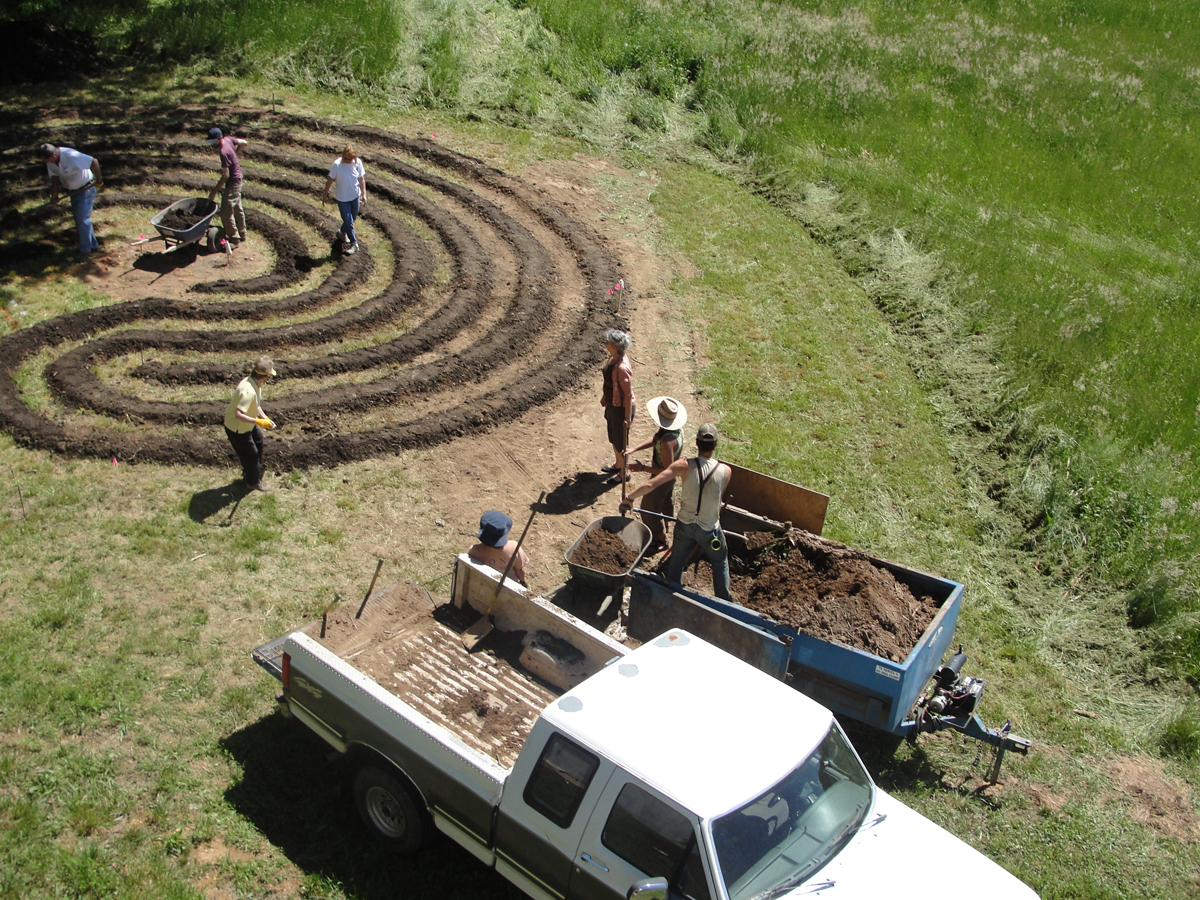 01 Jul

A Contemplative Stroll

If you've visited our campus, you know that almost anywhere you choose to walk, you are surrounded by beauty and the peaceful serenity of the mountains.  This idyllic landscape provides an escape from the hurried city and invites us to turn inward and be renewed.  Now, thanks to the hard work of a recent gardening class, we have our own Folk School Labyrinth for those of us who might  need a little extra meditative push.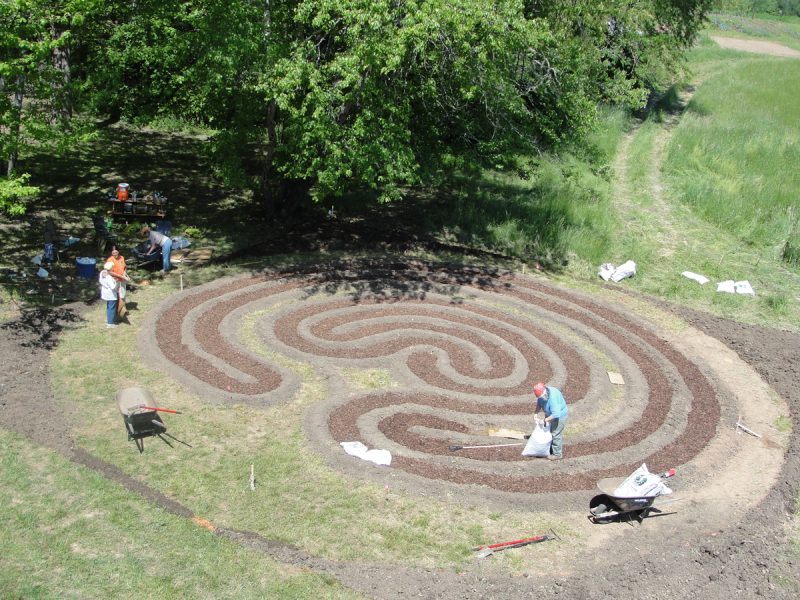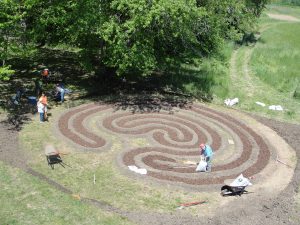 Paula Peace's class was small, but the amount of work they accomplished in a week is amazing!  The class cleared a spot behind the Field House and gradually the mounds of dirt took the form of a spiral design, with a winding path to the center.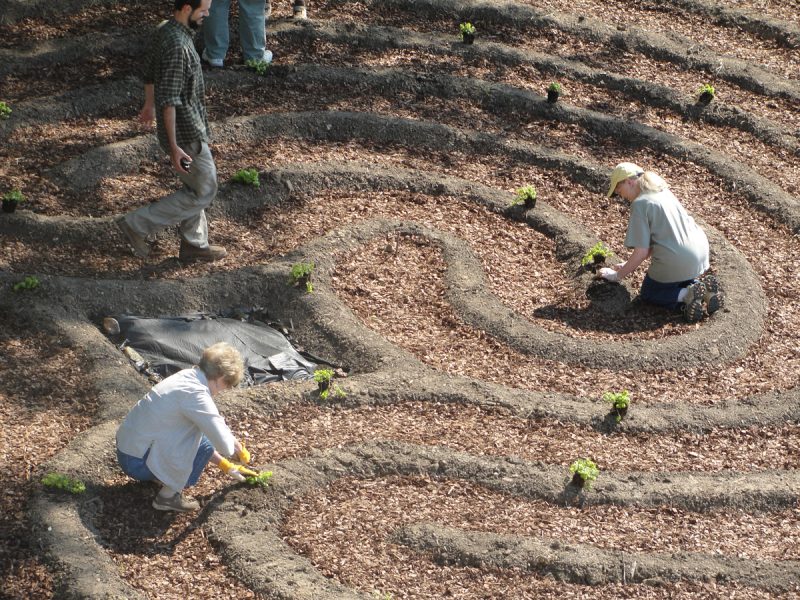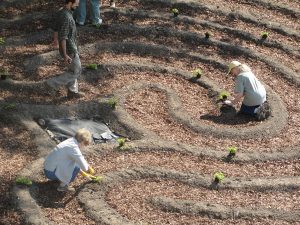 The idea of the labyrinth has been around for over 3000 years, and most cultures have some version of it.  Labyrinths can be constructed of many different materials, and found anywhere from a garden to a medieval cathedral, but the main emphasis is on the contemplative or spiritual path provided by the labyrinth.