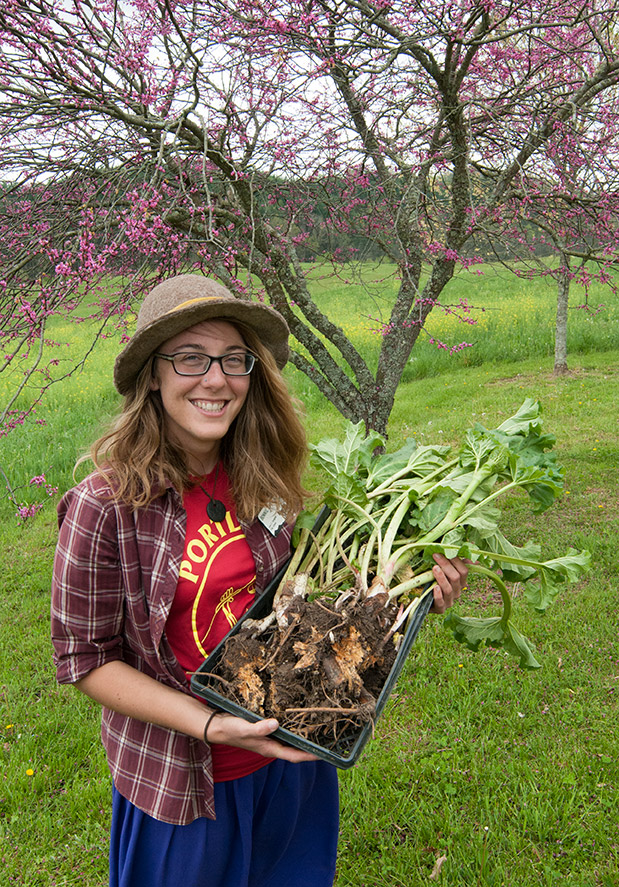 [caption id="attachment_10900" align="alignright" width="244"]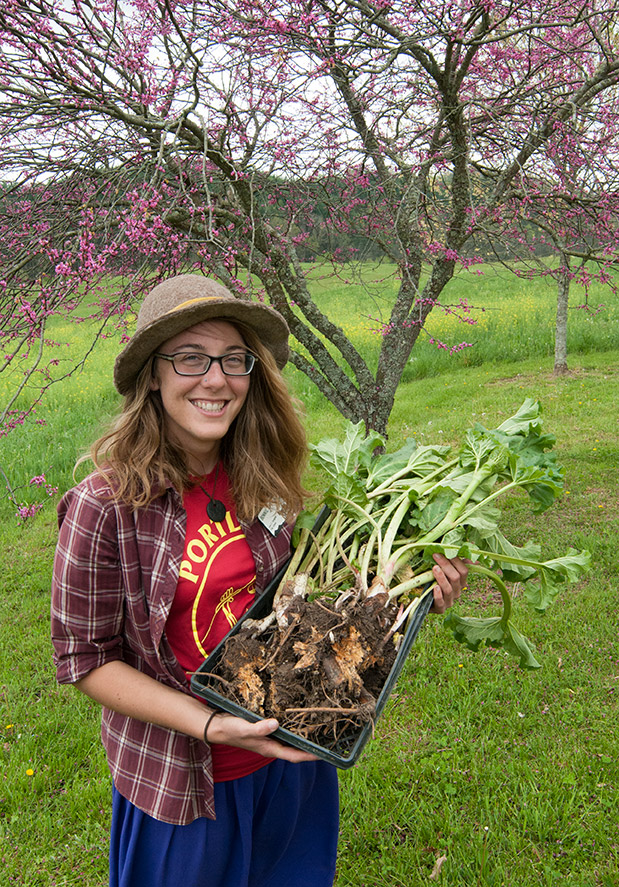 Bonnie wearing her favorite hat and gathering rhubarb from the Vegetable Garden for her Cooking Class.[/caption]
The hosts at the Folk School keep the show running smoothly. Unlike the year-round staff who go home at night and the regular students who are here for only a week, they are fully involved in the daily life of the School for a four month period. Without further ado… Let's get to know a little bit about our current senior host, Bonnie Lenneman!
CP:
Where are you from and what do you do there?
BL:
I am originally from Michigan, but most recently I was working for a non-profit in Portland, Oregon.
CP:
What about the Folk School appealed to you before you first came?
BL:
Last spring I was leaving my job at the non-profit and I wanted to do something new & different that engaged both my artistic/creative side and also involved doing something outdoors. The Work/Study program was a perfect fit!*
The Sing Behind the Plow motto also appealed to me - the idea of working more closely with the land and celebrating the simplicity and satisfaction of our labor
. (*
Bonnie came here first as a Work/Study in Fall 2013, now she is host
)