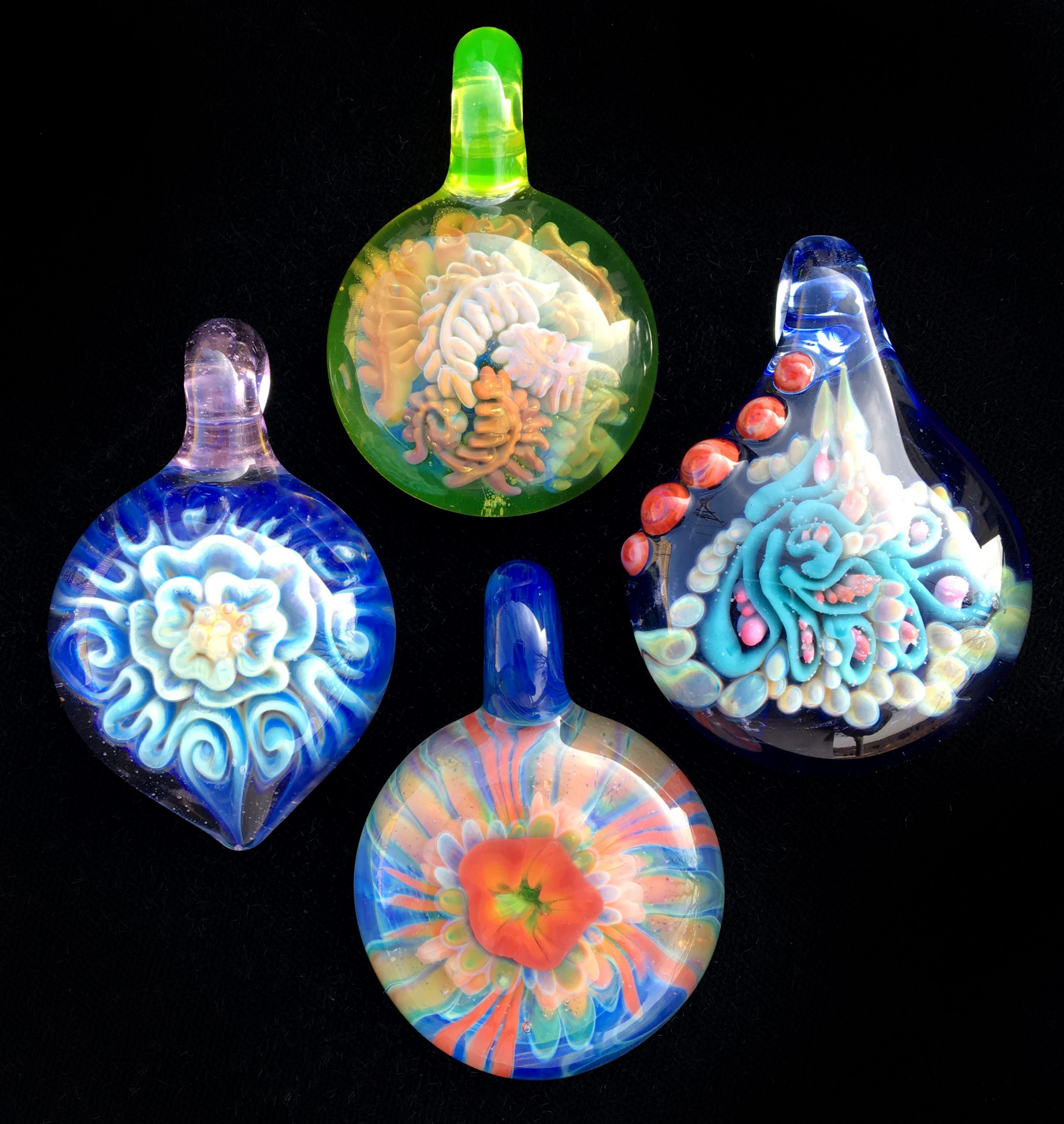 [caption id="attachment_17898" align="aligncenter" width="630"]
Marbles created by students in Carla's Flameworking 101 class.[/caption]
Have you ever wanted to experience the magic of moving molten glass? Flameworking 101 might be the craft for you! We are lucky to have Carla Camasso teach the art of flamework, also known as lampwork. Carla is a glass artist currently living in Asheville, North Carolina. Using a torch to melt and manipulate borosilicate glass, her work is greatly inspired by the beauty of nature. Learn more about Carla in this sweet interview I did with her in the Folk School Dining Hall during the week of her last class with us.
[caption id="attachment_17899" align="alignright" width="246"]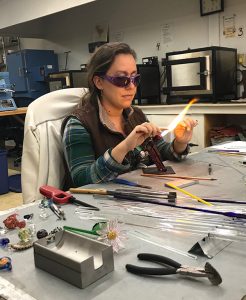 Carla working on the torch in the Folk School studio[/caption]
CP:
What is flamework?
CC:
Flamework is a form of glass work. You use a table top torch to sculpt and melt rods of glass and glass color into many different shapes and forms. This week we are making marbles, pendants, ornaments, and small sculptures.
CP:
How is flamework different from bead making?
CC:
Bead making in done with soft glass. My class is focusing on borosilicate glass, which is a harder glass. It's more user friendly, so it's great for those just starting in glass.    
[caption id="attachment_17895" align="aligncenter" width="630"]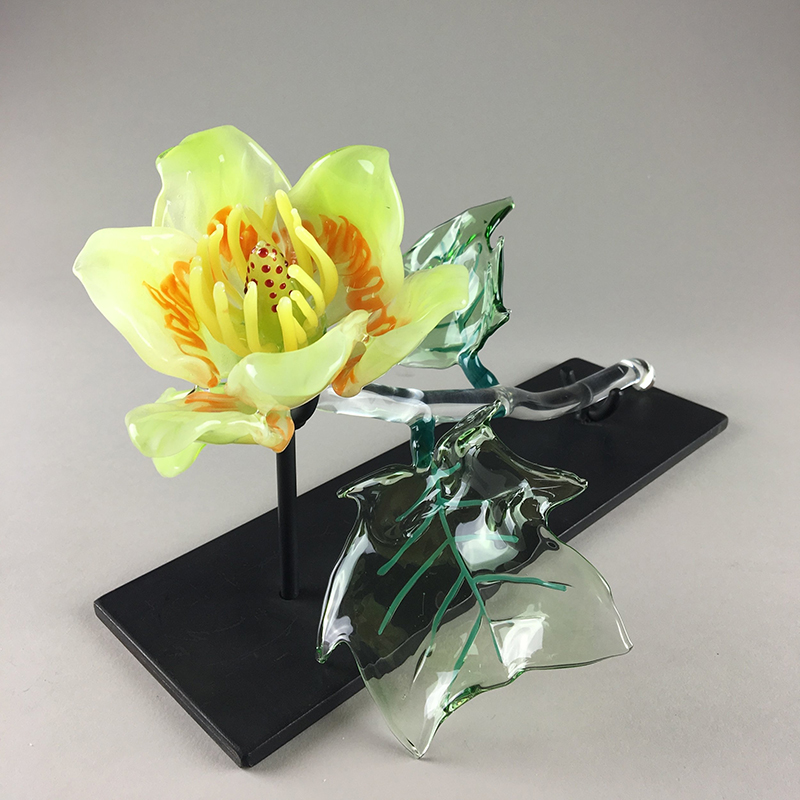 Glass flower by Carla Camasso[/caption]