06 Apr

Join us on May 6, 2023 for Friends and Family Day!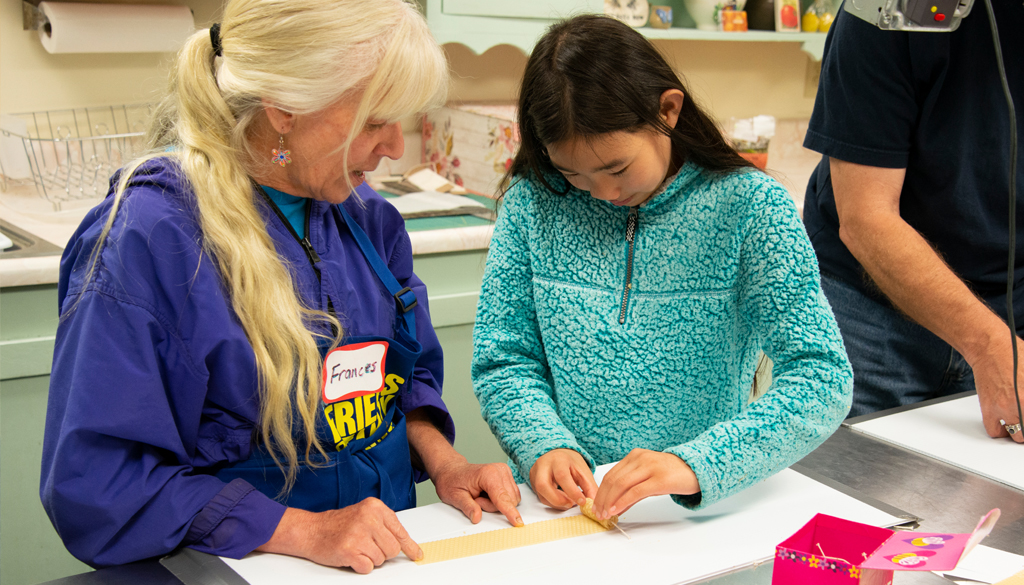 Join us May 6, 2023 from 10 a.m. to 4 p.m. for Friends & Family Day!
Tour our open studios, participate in hands-on making, watch demonstrations, enjoy music & dance performances, savor local food, and learn all about the Folk School. You won't want to miss this day full of energy, creativity, and excitement. Stop by the Keith House when you arrive, and grab a map with a list of locations and activities before you begin. We hope you'll join us for a fun day at the Folk School!
This event is free to attend and open to the public. For complete details, visit our Friends & Family Day page on our website or call 828-837-2775. We look forward to seeing you there!
Friends & Family Day Schedule
Open Studios & Classes
Cooking Studio
Cooking: Cookie Decorating
Wet Room
Felt Making: Felted Soap
Open House
Nature Studies: Potting up Pollinator Plants
Blacksmith Shop
Blacksmithing Demonstrations
Music Studio
Music: Learn a Song and Chords on the Ukelele
Weaving Studio
Weaving: Drinking Straw Loom Weaving
Quilting Studio
Quilting: Quilt Squares
Clay Studio
Clay: Hand build pinch a pot or an animal sculpture
Woodcarving Studio
Woodcarving: Hearts with the Brasstown Carvers
Jewelry Studio
Jewelry: Textured Pendant
Rock Room
Basketry: Weave A Daisy
Woodworking Studio
Woodworking: Build a Bee House
Woodturning Studio
Woodturning: Spinning Tops
Painting Studio
Painting: Watercolor
Book & Paper Studio
Marbling: Artful Papers
Other Activities
Keith House Living Room
Information
Keith House Community Room
Music, Dancing & Storytelling
History Center
Folk School History
Craft Shop
Open from 10 a.m. to 6 p.m.
Keith House Loop
Food Vendors, Music & Dance, First Aid
Food Vendors
Hansen's Tasty Tacos
Tacos
Smoky Mountain BBQ
BBQ
Frank/Granieris
Hot Dog Cart
Heyman Kettle Corn
Kettle Corn
Snowies WNC
Snow Cones
Black Stagg Coffee
Coffee
Community Room Schedule
11:00 a.m.
Children's Stories with Mountain Area Storytellers
12:00 p.m.
Folk School Junior Appalachian Musicians Performance
12:30 – 1:30 p.m.
Julie Nelms & Sonny Reighard
2:00 p.m.
Ghost Stories with Mountain Area Storytellers
3:00 p.m.
Tall Tales with Mountain Area Storytellers
3:30 p.m.
Folk School Cloggers Performance
3:45 – 4:00 p.m.
Stix-In-The-Mud Border Morris Dancers Perform
Friends & Family Day wouldn't be possible without the help of our volunteers! Use the form linked below to register as a volunteer for Friends & Family Day. Volunteer responsibilities for Friends and Family Day will include assisting guests with any questions or needs they may have, helping with parking to ensure a smooth flow of traffic, and guiding attendees in and out of studios. By volunteering, you can help make this event a success and support the John C. Campbell Folk School in its efforts to promote traditional arts and crafts.
Register to Volunteer!