02 Nov

Winter Dance Week 2022

We're very happy to welcome the return of Winter Dance Week from December 26, 2022–January 1, 2023. It has been a long three-year hiatus, but we are ready to ring in the year with a week packed full of old-time holiday music and dance favorites.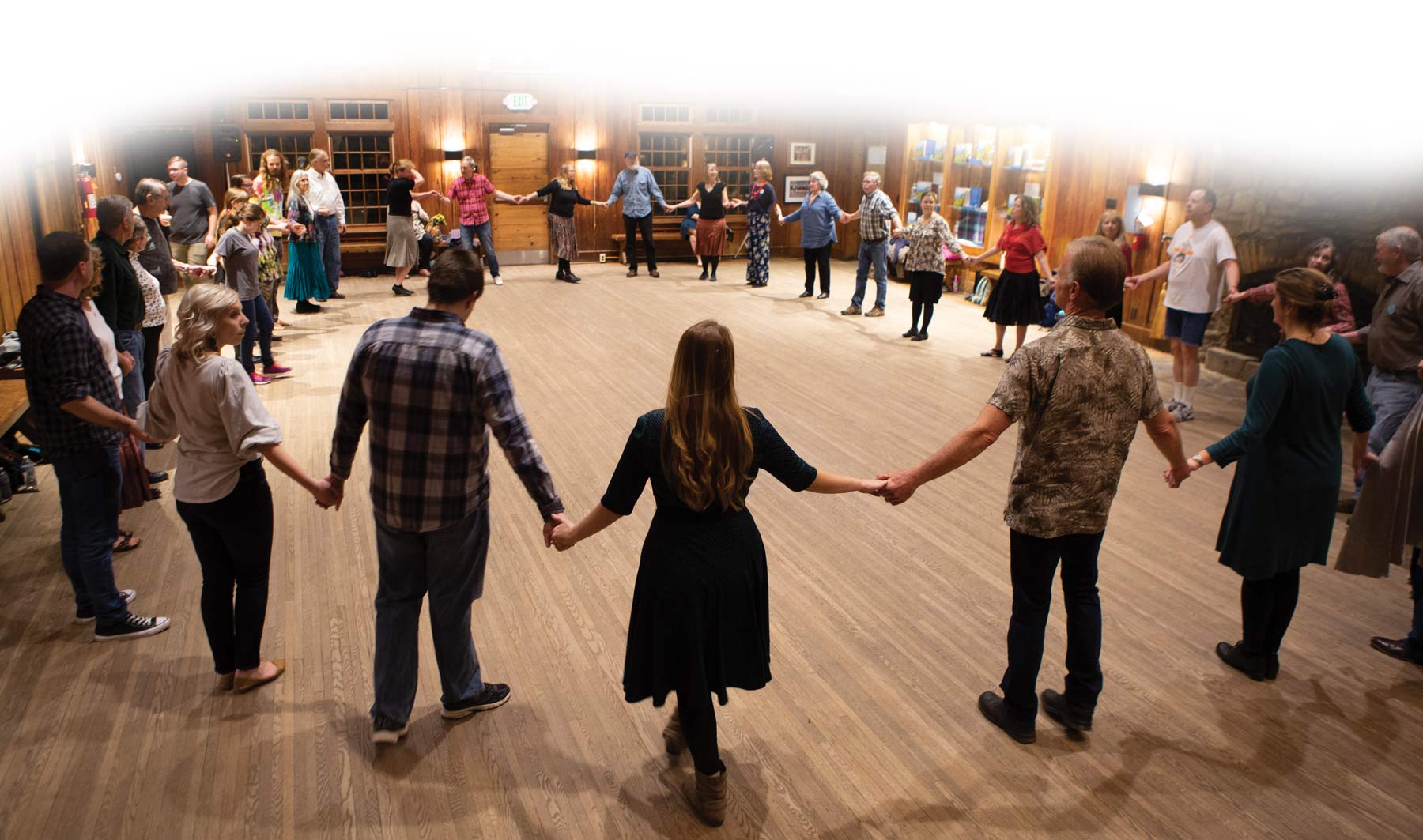 The nature of this event poses some unique challenges, and the health and safety of all participants is paramount. After careful consideration and reviewing CDSS policies, we're implementing our own WDW plan for 2022. Please note that these safety requirements are in addition to, with some exception of, the current Folk School guidelines. Please be prepared to mask while dancing and periodically test for covid if registering this year.  
Sadly, we won't be opening most of the evening dances up to the public to keep the space safer for registered participants. So, sign up before we're sold out at our limited, 75-person capacity.
Since many folks will be traveling and seeing friends and family before WDW, we are asking participants and staff to administer a rapid test before traveling to Brasstown. Then we'll test upon arrival and the next 2 days to try to stave off transmissions. Please bring at least 3 rapid tests with you.
If on the 29th of December we're all negative and symptom free, masking indoors will become optional. We also recommend you bring KN95s to provide effective masking while we will all be dancing in close contact to one another indoors. 
We're very excited to present a diverse dance program! Master callers Phil Jamison, Kalia Kliban, and Diane Silver will present a range of social dances ranging from Southern Appalachian to Contra and English Country Dance. Concurrently, experienced dance musicians Erynn Marshall, Carl Jones, Karen Axelrod, Rachel Bell, Daron Douglas, Audrey Knuth, and Noah Van Norstrand will keep everyone on the floor moving with appropriate tunes for each style of dance. Also, a special Band Workshop music track will be led by North Georgia fiddler Mick Kinney, with opportunities for the music students to play for some of the dances. 
On New Year's Eve, Winter Dance Week students will be able to ring in the New Year with a lively dance and midnight balloon drop. The Brasstown Brigade will fire in the New Year at 12:15 a.m. with their black-powder muskets in the loop outside Keith House. Following the salute, we'll have propane heaters, an outdoor fire, hot beverages & snacks to help us settle in to 2023. 
Register for Winter Dance Week Today
Ring in the New Year at the Folk School! This popular, year-end, traditional dance and music celebration features American contras and squares as well as English country dancing, all set to live music. The week also includes flatfoot dancing, clogging, and square dance calling workshops, group singing, jam sessions, and more. Winter Dance Week offers a unique combination of top-notch callers, instructors, and musicians – along with beautiful surroundings, delicious food, comfortable accommodations, and a friendly atmosphere. A Gala New Year's Eve Party and New Year's Day breakfast complete the week.
Learn more about the class at the link below. Ready to register? Please call (1-800-365-5724) and one of our friendly office staff will be happy to assist.