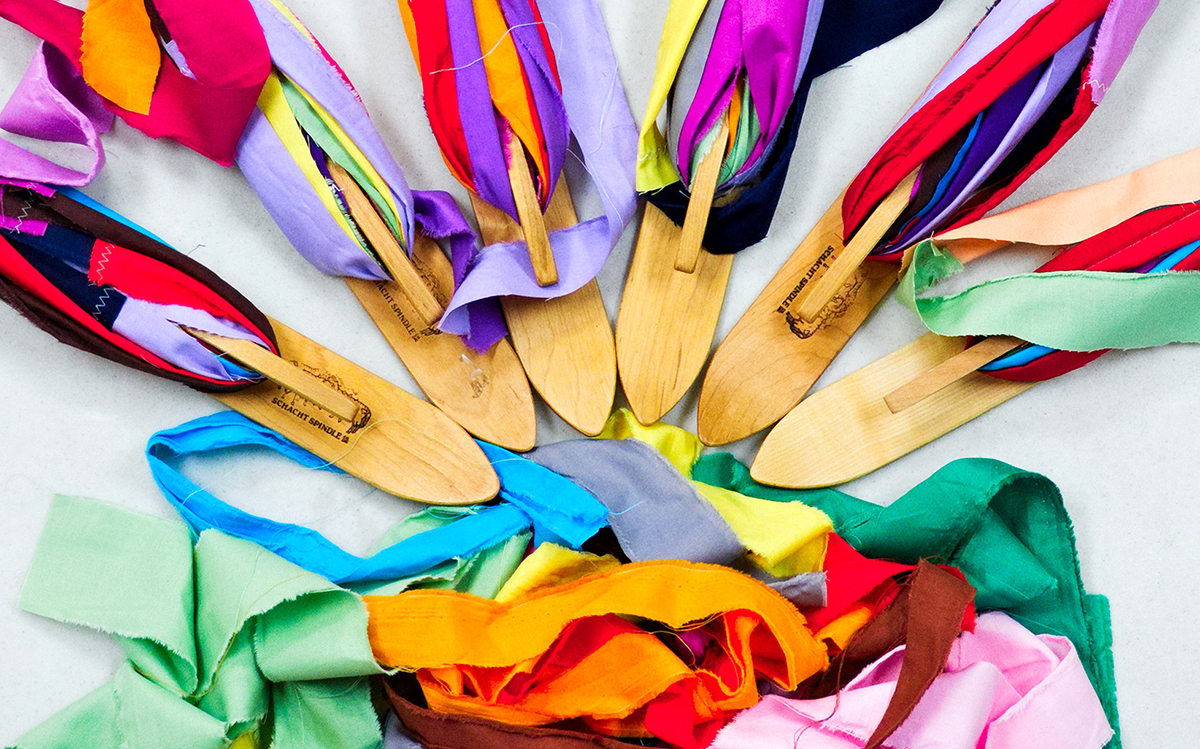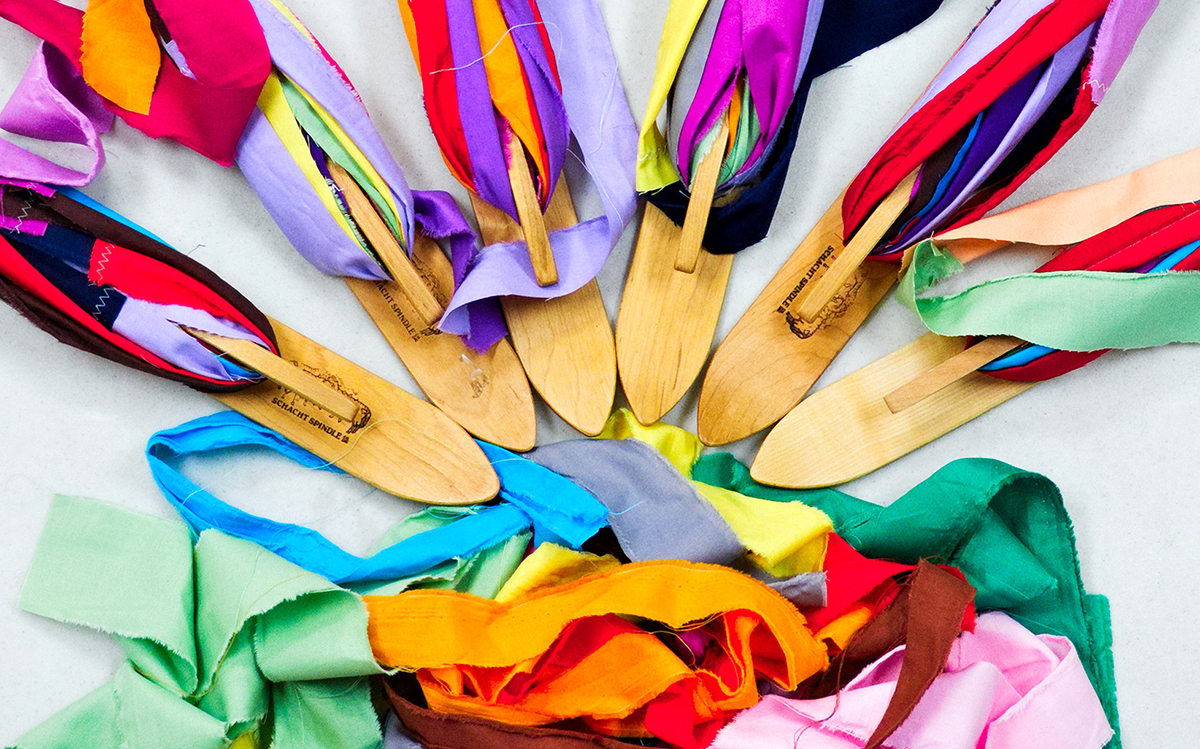 Weavers' Work Week is an annual tradition at the Folk School where skilled weavers are invited to come for a week and volunteer their time to do projects around campus and make improvements in the studio. Let's learn more about the week from Pam Howard, longtime Weaving Resident Artist.
[caption id="attachment_18687" align="alignright" width="246"]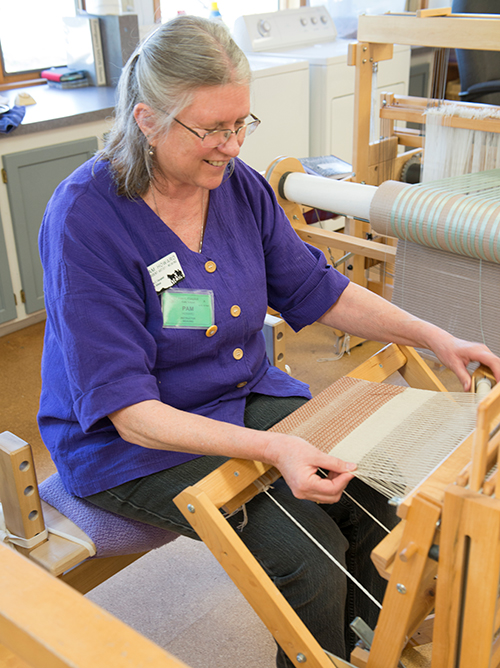 Pam Howard at the loom[/caption]
CP:
What is Weavers' Work Week, and how did it start?
PH:
The idea for Weavers' Work Week started in 1992. A weaving teacher, Betty Hancock Smith and her weaving student, Dee Richard were talking about how hard it was sitting all week on the loom benches. Those two got to talking about what if weavers were invited to come to the school and weave fabric to make the cushions. They asked Jan Davidson, former director and Ruth Truett, former programs director. It was approved, and in the spring of 1993 the first Weavers' Work Week happened. I was assisting Betty in her weaving class in 1992, and I was the first weaver that was asked to participate. I have been to every one since. From 1993 to 2000, Betty was in charge of organizing the yearly event. In 2000, I became the Resident Weaver and took it over organizing it. Things went on fairly smoothly till 2008 when I had health issues and inherited relatives I had to take care of. After the dust settled and things had calmed down in my life, I thought it was time to restart the tradition of WWW. So, on February 4, 2015 I sent a letter to the "powers that be" and got Weavers' Work Week back on the schedule.