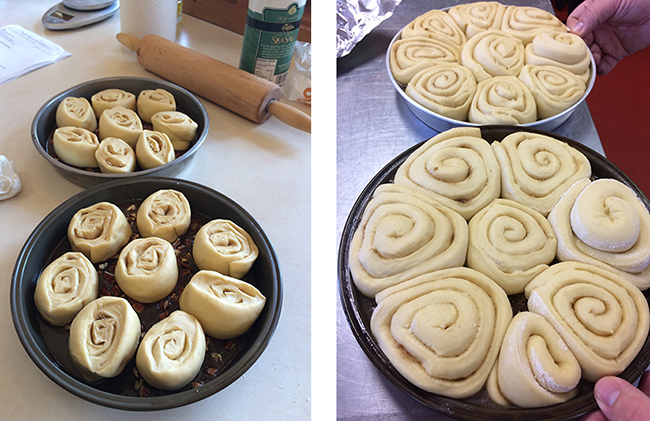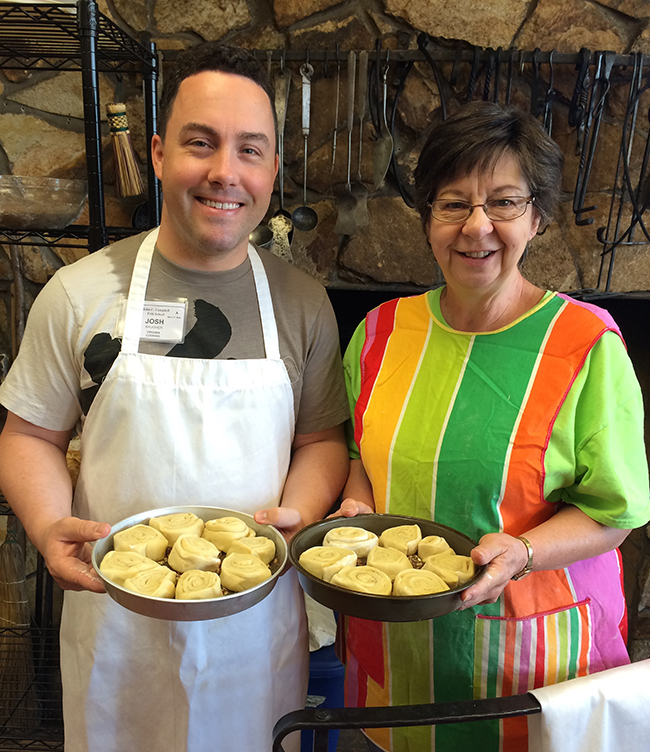 Every year, we have a sweet tooth soothing tradition in Emily Buehler's bread baking class. On Thursday, students team up to make a special recipe:
Emily's Mom's Sticky Buns
. The beginning of the week is spent learning the basics of  breads like baguettes, sourdough loaves and whole wheat sandwich bread. By Thursday, students are happy to shift gears from savory to sweet for this divine gooey treat.