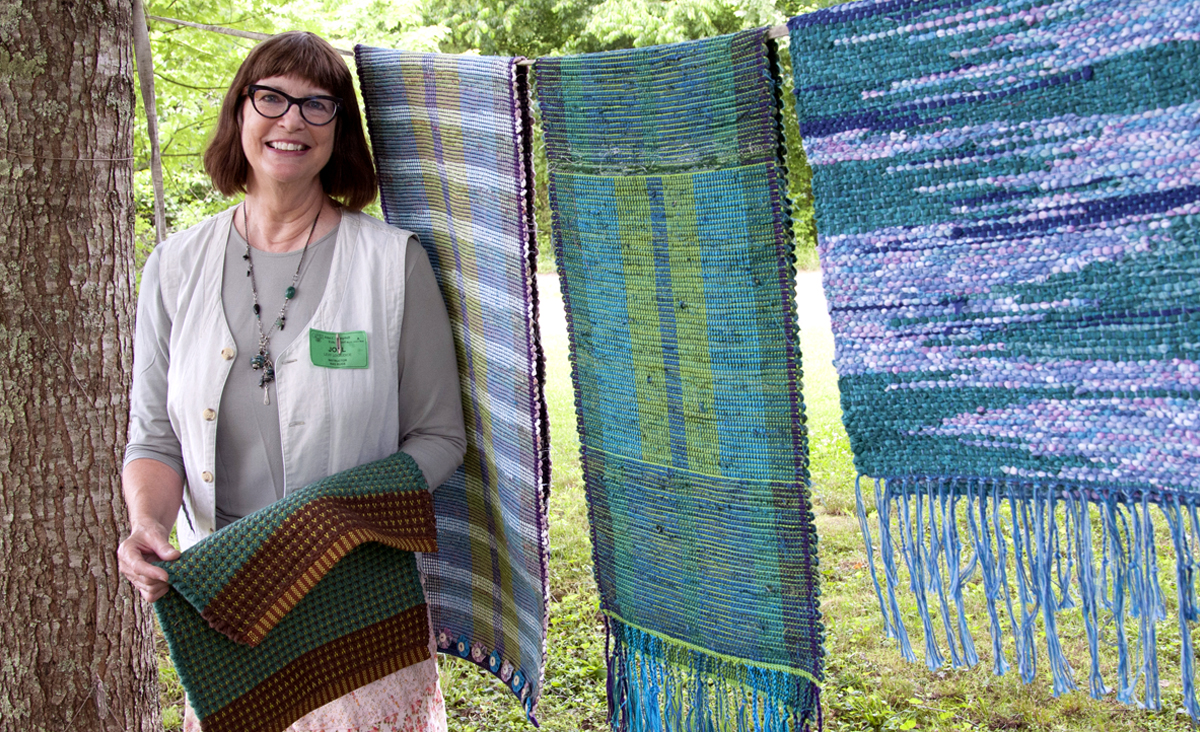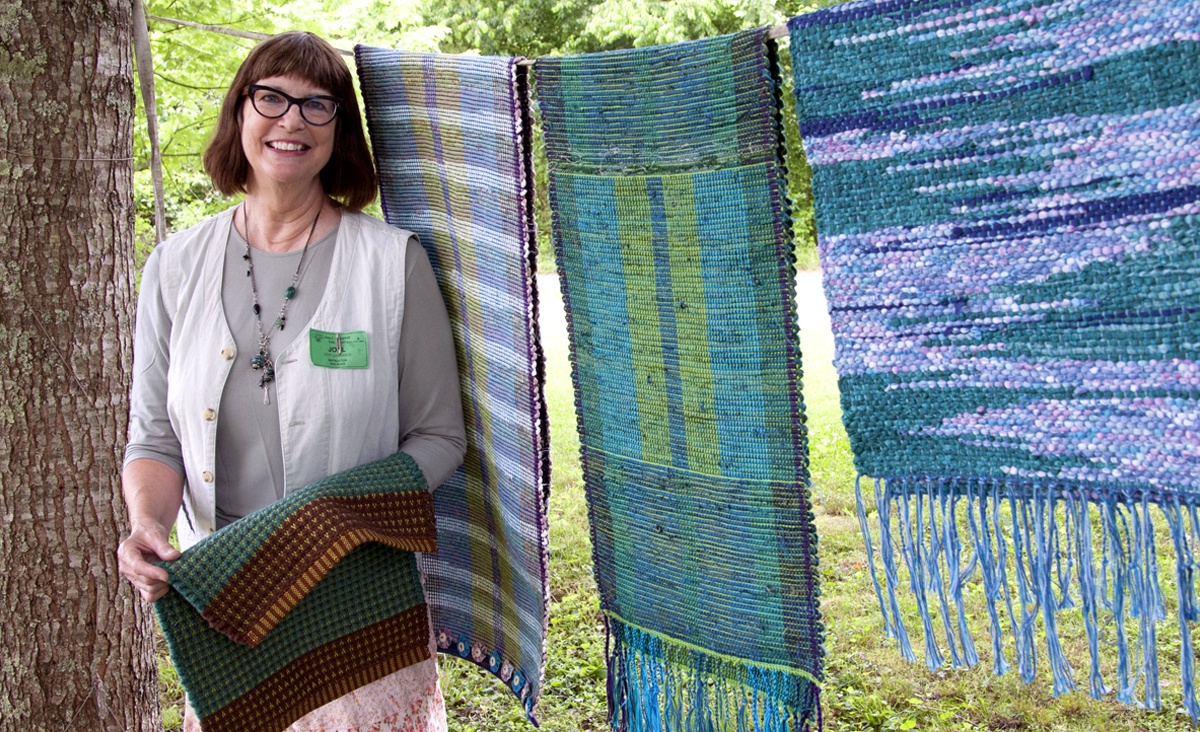 Rag rug weaving embraces the folk art tradition of using everyday, readily available materials to build aesthetically beautiful, yet functional art: textiles made from the things we have, can forage, or acquire. With the craze du jour surrounding
KonMari
, now is a good time to think about new options for all those clothes you may be putting into the "Thank you, goodbye" pile. Rag rug weaving might be your perfect option! [caption id="attachment_19054" align="alignright" width="251"]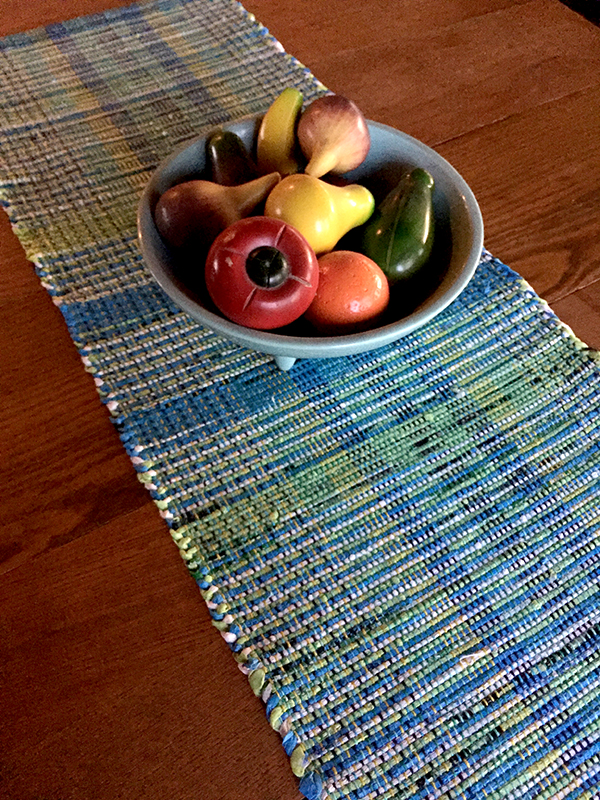 A table runner made by JoEl with woven plastic bags! See a photo below of the process.[/caption] Rag weaving a craft that always offers a student the opportunity to get in the spirit of upcycling. I recently talked with longtime Folk School instructor, JoEl Levy LoGiudice about this sustainable, functional, colorful, and beautiful type of weaving. JoEl has taught rag rug weaving, among other subjects, at the Folk School since 1987. She has two classes coming up:
Fabulous Fabric Necklaces
on March 27–29, 2020 and
Weaving with Repurposed Materials
on April 19–24. Enjoy our interview!
CP:
You've been teaching at the Folk School for over 30 years! That's so awesome. Do you remember the first time you came to the Folk School?
JLL:
I learned about the school from a former student of mine when I taught at the Appalachian Center for Crafts. Douglas Atchley had recently moved to Brasstown to manage the craft gallery (at that time it was located in the History Center) and he thought I would enjoy teaching here. He put me in contact with Ruth, who was directing programs at that time, and the first class I taught was Appalachian Rib Baskets.