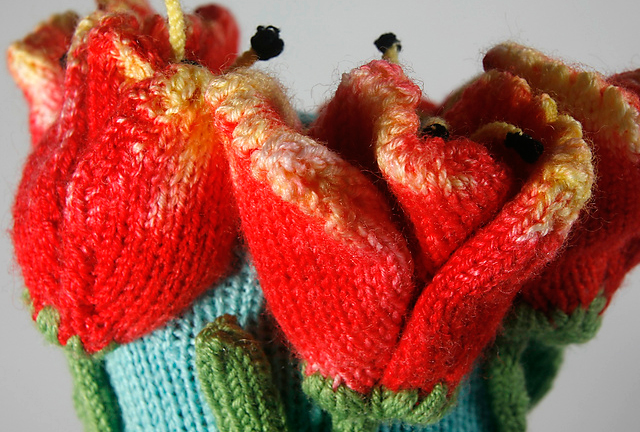 [caption id="attachment_13664" align="aligncenter" width="472"]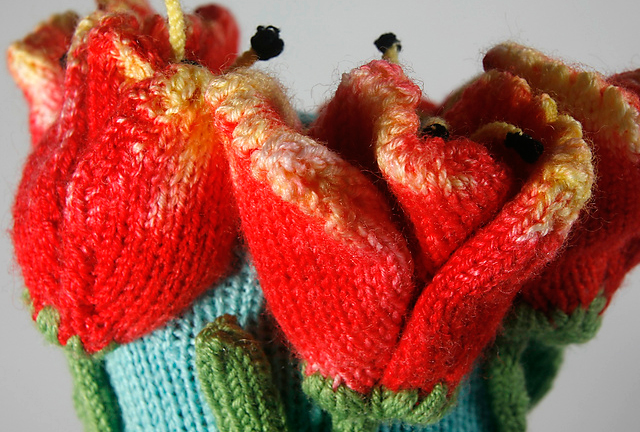 Tulip detail on knitted sock by Charles Gandy[/caption] [caption id="attachment_13659" align="alignright" width="243"]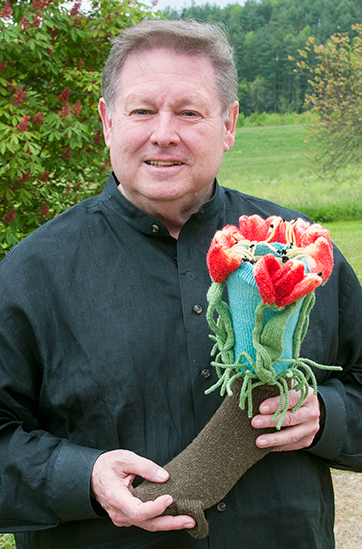 Charles holding his tulip-themed sock outside the Wet Room[/caption] You can envision Charles Gandy's sculptural socks warming cold winter feet, or you could imagine seeing his socks in a fine art gallery. He has a show coming up at
The Bascom Art Center
in Highlands (
see below for details
) that explores this very topic. He is a
TKGA
Master Knitter and is a renowned designer with a published book focusing on his creative sock designs:
The Embellished Sock: Knitted Art for the Foot.
We are lucky to have Charles teach regularly at the Folk School. I sat down with him in the Wet Room Studio during his last class where students were working on fantastic knitted pieces like vegetable gardens, jonquils, and Pop Art-esque Campbell's soup cans. Let's find out a little bit more about Charles Gandy.