Danish Seniors GYS87 Perform Dance and Rhythmic Exercises 
October 6 @ 7:00 pm

-

8:00 pm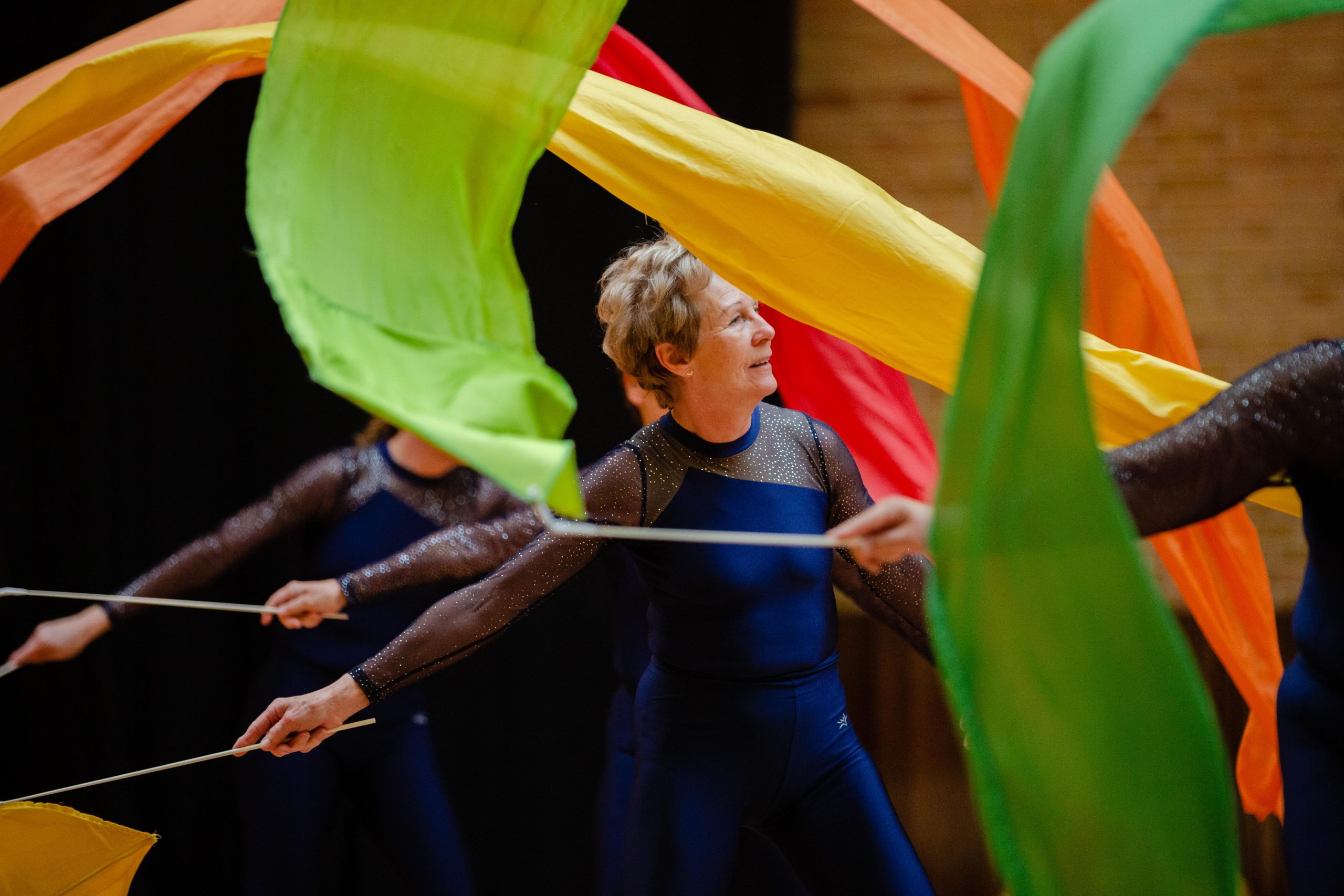 Performance at Festival Barn
7:00p.m. – $5-10 donation suggested, per adult
Danish Seniors GYS87 Perform Dance and Rhythmic Exercises 
The Folk School is proud to welcome GYS87, a senior team of gymnasts from Denmark, to Brasstown for an exceptional performance on Thursday, October 6, at 7:30 p.m. in the school's Festival Barn.
GYS87, the team coming to our area, is part of a long gymnastics tradition in Denmark. Primarily a non-competitive group pastime, gymnastics is the biggest sport in the country, with more than 300,000 participants country-wide. It's a real family affair; the children join with mom or dad as soon as they can walk, and people continue the sport into their eighties. GYS87, as the name implies. was formed in 1987 and has been going strong ever since. The team members come from all kinds of backgrounds but share a common passion for gymnastics.
The team often goes abroad during the summer, and we're happy to have them in Brasstown once again. In 2023, they will be a part of the World Gymnaestrada in Amsterdam, Holland.
The John C. Campbell Folk School was founded on the Danish model of a folkehøjskole, or "folk high school," and gymnastics were a core part of our early curriculum thanks to Georg Bidstrup, an instructor and later the Executive Director from 1952-1967. We're thrilled to host GYS87, excellent practitioners of a non-competitive tradition with deep ties to the roots of the Folk School.
Related Events